Our Vision
A dynamic, vibrant, value-based organisation that transforms students through rigorous coursework and by providing an understanding of the needs of society and industry.
Our Mission
Moulding professionals through advanced training of exceptional quality that contributes positively to the economy and society.
Our Expertization
CADBIM CENTRE is a platform to develop a workforce that will be a valuable asset to the AEC & Infrastructure industry around the globe. We provide exposure to deal with International Legends in the AEC & Infrastructure industry. The construction industry is consistently changing to coordinate the changing economic conditions and creative construction advancements are needed of great importance. CADBIM CENTRE targets Specialized training beyond the BIM concept developing advanced patterns in AEC & Infrastructure industry and giving a stage for synergistic learning and supportable development. Our training is designed to bridge the gap between Academics and the Industry which is a specialized field. We stand out from others by providing ideal learning environments with international live project participation to boost an individual's knowledge on working in a corporate environment for a progressive career path.
Mr. Baiju Raveendran
Director
Mr. Rijo K John
Technical Manager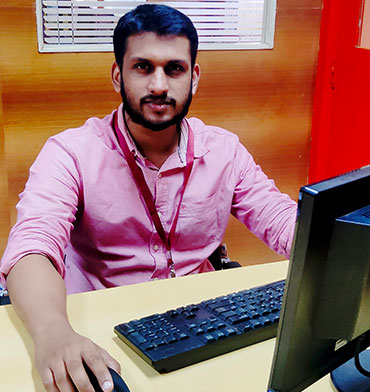 Mr. Muhammed Shahid
Training Coordinator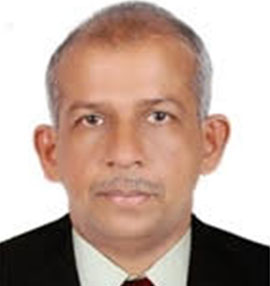 Mr. Jayapal Chandrasenan
Mr Japayapl is Associate Power Planner, Urban Planning, who demonstrated a history of working in the Power and Infrastructure Design and Construction Engineering Industry. Skilled in Renewable and Conventional Power Generation, Transmission and Distribution Networks, Metro, LRT, Tram Highways, Project Control, Engineering, and EPC. His academic excellence includes Engineering Master's Degree – Electrical Engineering degree from College Of Engineering Trivandrum, CET, Kerala- BSc (Engg), Bits PilaniMTech, Graduateship in Industrial Engineering NIET Mumbai, MIET( UK), CEng (IET UK )PMP, PQP.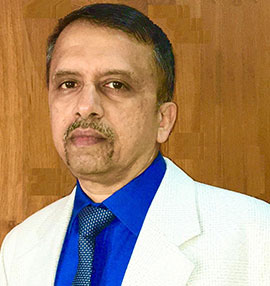 Mr Suresh Kumar
Suresh Kumar, PhD from Canada; Postdoctoral Studies from the Netherlands, is a recognized leader in the Architectural/Structural Industry who serves as Managing Director of RWDI Consulting in India. Dr Suresh consistently leads complex projects to successful conclusions, from super-tall towers, including Burj khalifa, and long-span bridges to airports and stadiums. In addition to his impressive project record, Suresh is also a notable thought leader in his field, with an extensive history of publishing, lectures, and research.
Mrs Lekha Suresh
Mrs Lekha Suresh is the principal consultant of Parson, Dubai, UAE one of the global majors in the AEC industry. Mrs Lekha has experience in the design of electrical systems for airports, metro stations and depots, electric tram systems, residential and commercial high rise buildings and mixed developments and industrial buildings. In addition, Mrs Lekha is currently the principal electrical engineer of Dubai Metro route 2020.
Mr K S Vijayan
Democratic leadership style, analytical thinking and creative strategic outlook have helped the Government seek change while maintaining stability, adopt an appropriate proactive approach and are committed to promoting economic development as well as improving people's livelihood. Mr Vijayan electrified about 20,000 SC/ST hamlets situated deep in the dark forests which earned him Surya National Award, for excellence in the field of solar energy, awarded by the Ministry of Renewable Energy, Govt. of India. His academic excellence includes Engineering Degree – Mechanical Engineering degree from College of Engineering Trivandrum, CET, Kerala- BSc (Mech), Post Graduate Diploma in Management, Indian Institute of Management, Bangalore, Certificate in Urban Development Planning, University College of London.